Digital payments processor PayPal (NASDAQ:PYPL) is a well-known name among merchants and customers alike. It's also quite familiar to market traders as PayPal stock has rocketed higher in 2020.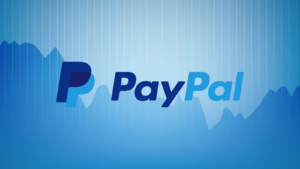 Value-focused investors might balk at the idea of buying PayPal stock after its incredible run-up. However, the company's strategic moves indicate that there could be more gains coming.
If 2020 has taught market traders anything, it's that the e-commerce explosion is a real and enduring phenomenon.
Plus, we've learned that stocks in the e-commerce and electronic payments niches can be resilient even during times of international crisis.
So, investors must weigh the high valuation of PayPal stock against the company's powerful momentum in a time when digital payments platforms are thriving. To help you make a more informed decision, we'll start with an analysis of the stock's recent price action.
A Closer Look at PayPal Stock
Throughout the second half of 2020, PayPal stock has rewarded both the short-term dip buyers and the long-term buy-and-hold investors.
With minor corrections along the way, PayPal stock ascended from the $180 area in July to $240 in December. This occurred after the stock price had already risen from the March low of $82.07.
No doubt, this amazing run-up was precipitated by a cultural shift towards electronic payment methods in the wake of the novel coronavirus pandemic.
However, with the incredible bull run there may be valuation-related concerns. The skeptics might point out that PayPal stocks' trailing 12-month price-to-earnings ratio is rather high at 90.88.
Is it possible, then, for the bulls to provide a justification for the current PayPal stock price?
Accelerated Adoption
It's safe to say that Deutsche Bank analyst Bryan Keane could be included in the bull camp. Not long ago, Keane hiked his price target on on PayPal stock from $234 to $275.
What would prompt this analyst to lean so bullish on PayPal stock? Evidently, due to the coronavirus pandemic and other factors, Keane is preparing for faster adoption of e-commerce and mobile-payment services.
Keane's conclusion isn't just based on guesswork. In fact, the analyst cited a survey of 817 U.S. mobile tech-savvy participants. That survey found that "it's clear that adoption of e-commerce and mobile payment services has accelerated, driven by the pandemic and expanded fintech value proposition."
Moreover, the survey found that the use of online channels for retail physical-goods purchases across tech-savvy U.S. mobile payment participants (including PayPal) is around 83%.
On top of that, Keane noted that "about 60% of survey participants are interested in" PayPal and Square (NYSE:SQ) "as a future commerce platform."
A Smart Move
In order to ensure that PayPal remains competitive during the digital-payment revolution, the company must make payments and other digital money transactions as simple and convenient as possible.
Fortunately, as the U.S. government hammers out a second round of Covid-19 stimulus payments, PayPal is reaffirming its commitment to making digital payments smooth and quick.
To this end, PayPal has decided to waive its cash-a-check feature's check-cashing fees for recipients of government stimulus paper checks.
PayPal customers will be able to cash their paper stimulus checks remotely through the cash-a-check feature, a process that typically can be done in a matter of minutes.
This, I believe, is a smart move that will generate good will among PayPal's users. It could even induce more people to sign up for PayPal as the word gets out that the company's helping people get their relief money faster.
The Bottom Line
Some doubters might view PayPal stock as a poster child of 2020's richly valued e-payment stocks. And, the stock's price might bother some contrarian investors.
This concern is understandable. I don't typically recommend buying a stock after a huge price run-up.
Yet, I feel that it's okay to make an exception for PayPal stock. The digital payment revolution is here to stay, and PayPal remains an essential part of this cultural shift.
On the date of publication, David Moadel did not have (either directly or indirectly) any positions in the securities mentioned in this article.